Donna Mann & Carolyn Wilker 

invite you to visit

Discover Your Story: Family History or Memoir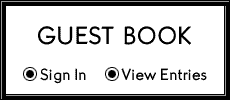 We have had an enjoyable time creating this book. Some of you may have worked in partnership with another person, so you will know what it is like. If you haven't attempted to co-author on a favourite subject, why not try it. Drop us a note and tell us how it's going for you. Donna & Carolyn

You are invited to look at the books we have had published over the last few years. Visit our profiles and leave us a message. It is always nice to hear about your interests. What you are writing and how that has been for you will create interest for other like-minded people.

If you go over to 
https://www.donnamann.org
 you will see an accumulation of fiction, non-fiction, plays and musical dramas. Yes, I've been writing for a long time. Of this accummulation of titles, there are a few that would fall into a way to tell a family story: The Agnes Macphail series, A Gift of Time (A Church's story), A Rare Find and some news and articles found on 'Writing Projects."              - Donna
My story matters?

Of course it does. While some writers record genealogy or share family chronicles, others write their own stories. Perhaps you grew up in an age thinking of those beyond yourself, discounting your own stories. Stop now and reconsider.

If you were to browse library listings in the personal stories section, you'll find many authors who have already made their experiences known. You might counter with, "But I'm not famous, does my story matter?"

Your story matters. You may choose to write it for yourself, for your family as a "window into your world," or you may decide to get your memoir published and share with a much wider audience. 

Where do I start?  Continue on page 
Carolyn-1